SIGMAPROBE Intelligent Circuit Tester
Diagnose Vehicle Circuit Problems Efficiently!








A set of SIGMAPROBE can meet all circuit and component testing needs of the vehicle.
More efficient, more accurate, lower cost !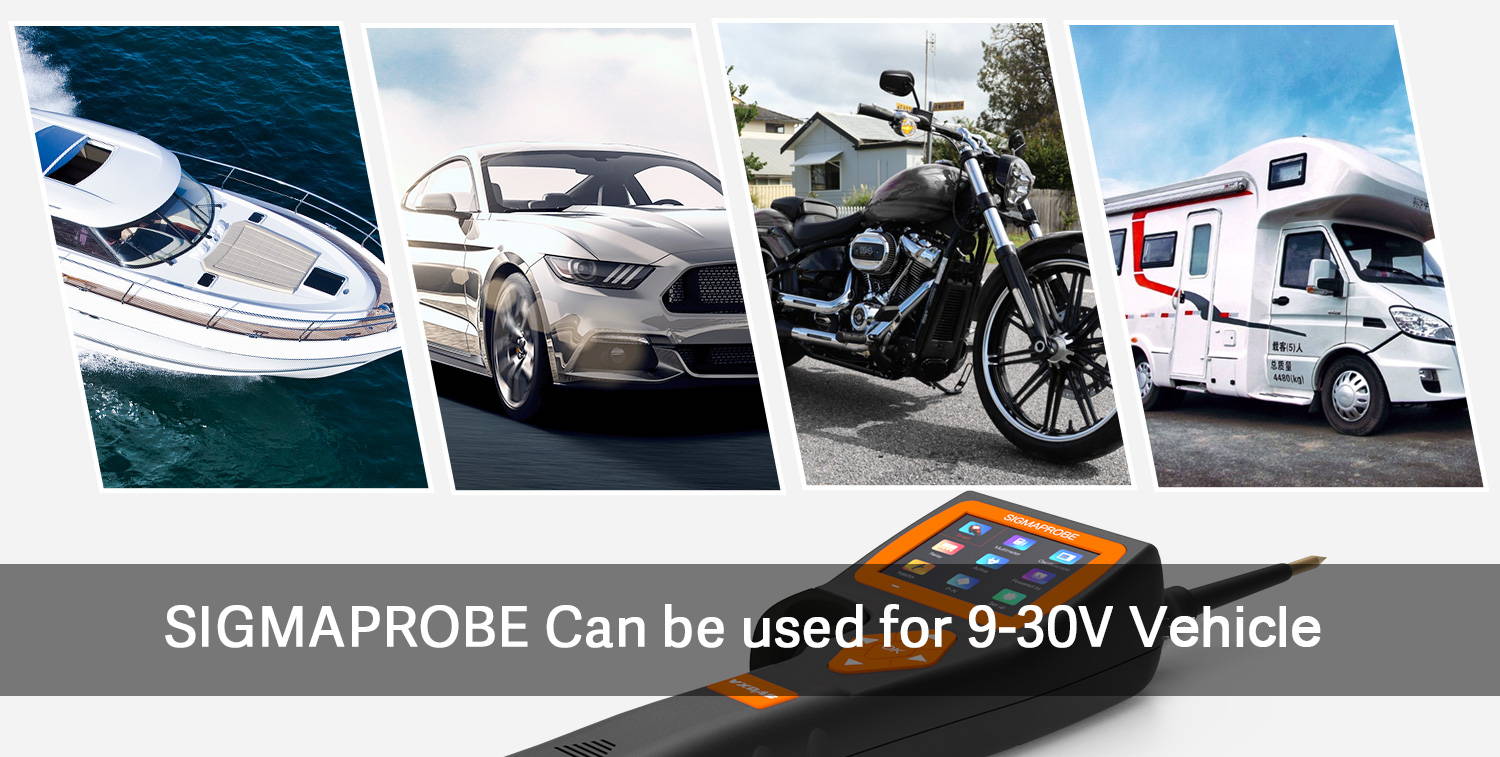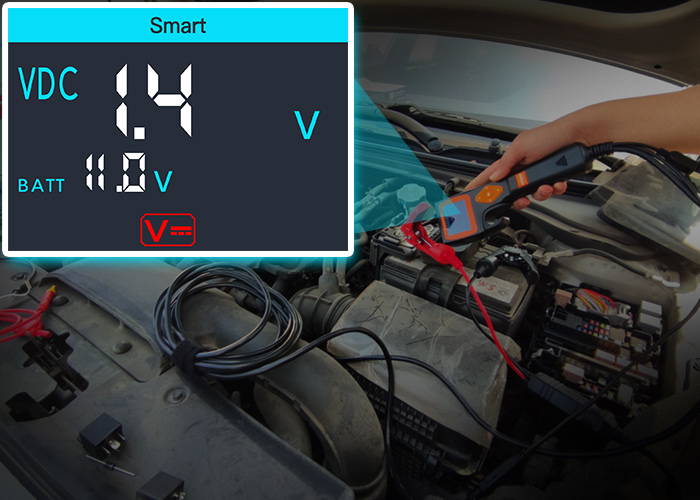 Judge the VDC/OHM/AMP test intelligently
The main test functions: voltage test, resistance test, positive/ negative test (display as VDC, OHM, AMP). It is mainly used for quick test without switching between different test modes.
Automatically recognize the measured signal and display values of voltage or OHMs.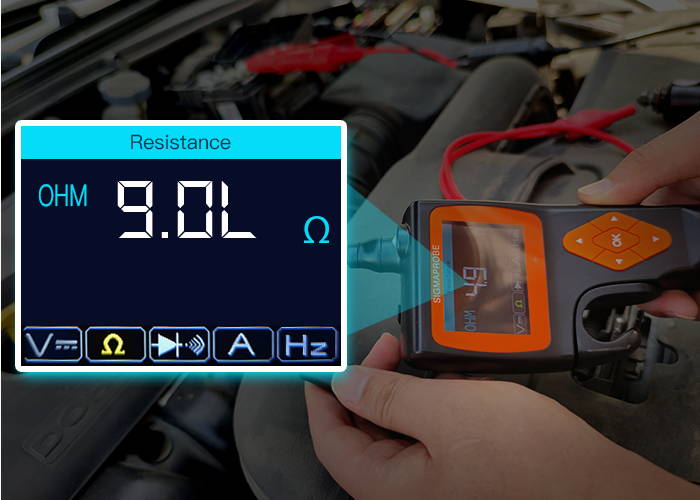 VDC/OHM/DIO/AMP/HZ mode test
Digital display intelligent multimeter meets all functions of vehicle multimeter (VDC, OHM, DIO, APM, HZ). It can continuously test circuits or components of vehicle circuit system.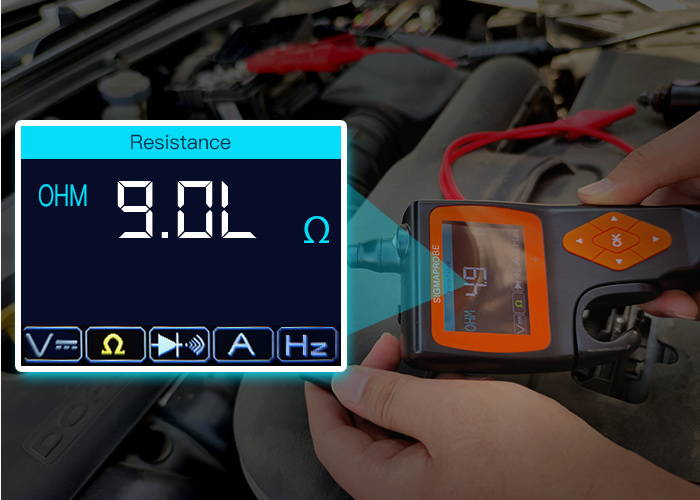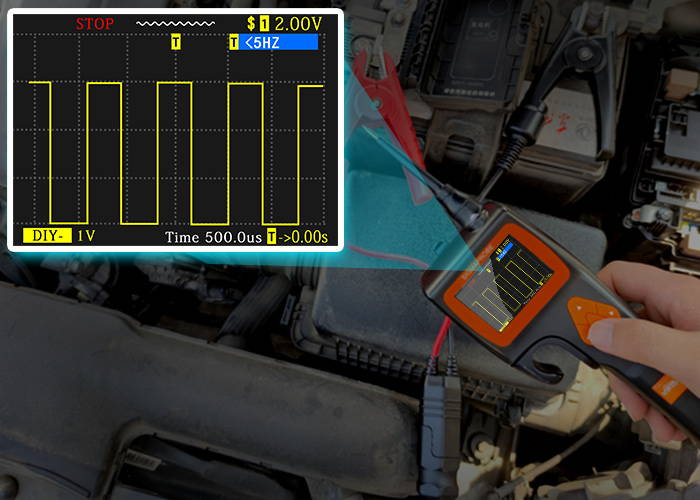 Support sampling time interval setting.
Support voltage test range: 1V~49V.
"START/STOP" (press "OK" to start or stop waveform refresh).
"DIV" voltage per grid (test range 1V-49V), press "UP" and "DOWN" keys to adjust the voltage value.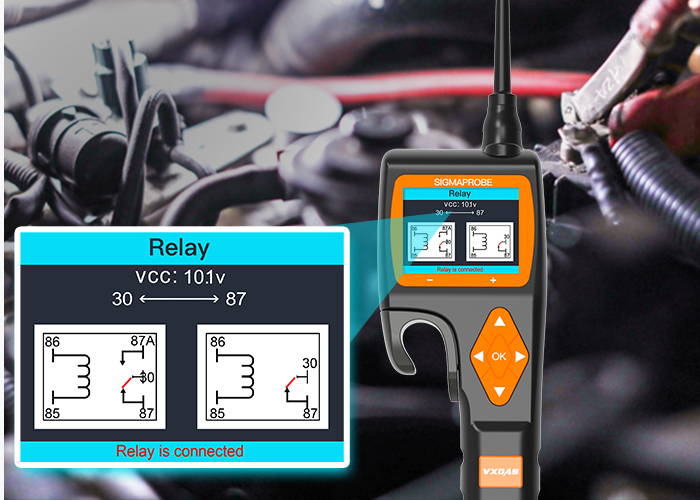 Quickly test the relay status
It shows 2 types of common automotive relay diagrams on the screen (5-terminal relay and 4-terminal relay).
Connecting the relay test line to the relay terminal can quickly detect whether the relay is normal.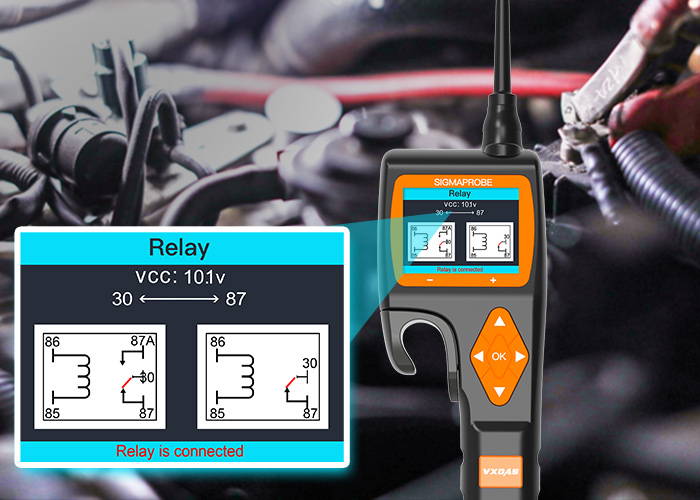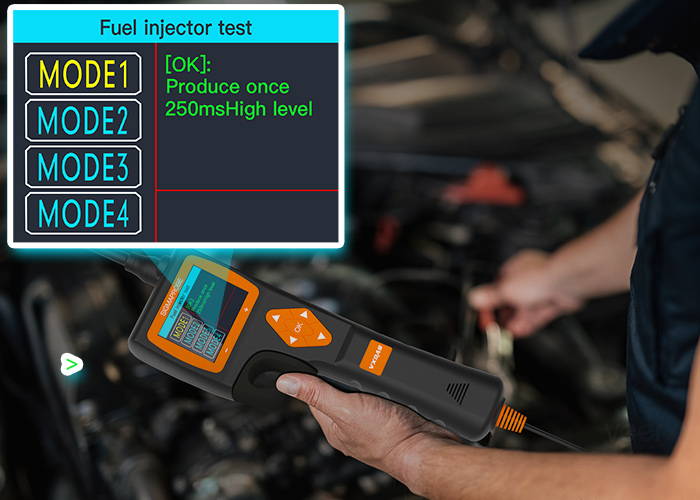 4 pulse signal choices for testing the injector status
It has 4 pulse signal modes, which can be connected to the injector by outputting different pulse signals to test the injector.
The Probe outputs different pulse signals to the injector and checks the spraying status of the injector. This function can help diagnose injector conditions. It can be used with any fuel pressure tester.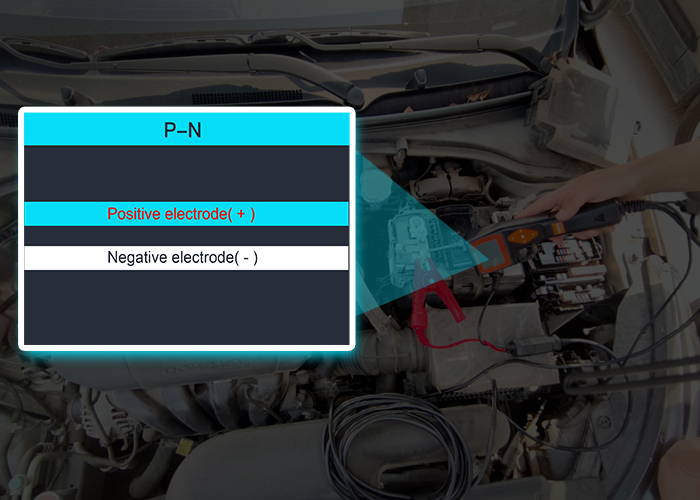 Automatically judge the positive/negative poles and display on the screen
Use the Probe Tip to find the positive/negative wire of the power supply.
Through the identification of the probe, the positive interface voltage or negative grounding icon will be displayed on the screen.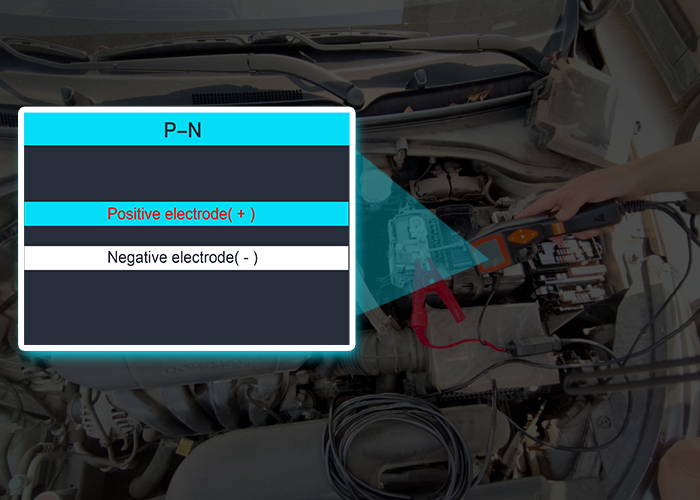 Generate activation signal to the tested part
SIGMAPROBE has 3 activation modes: MOMENT (moment activation), LATCH (lock activation), PULSE (pulse activation).
The component activation function is used to generate activation signals to test components, such as activating lights, motors, horns and other on-board power supply equipment.
(Note: Can not be used for ECU, sensor module casually, there is a risk of burning)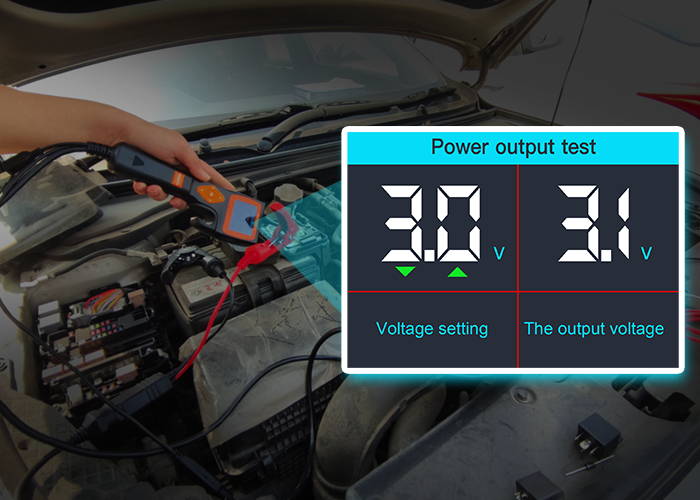 Supports 0-5V voltage power supply, simulate the voltage output by the sensor to the ECU
Simulate the voltage output by the sensor to verify the wiring to the ECU. Sigmaprobe supports a power supply voltage of 0-5V.
Note: 0-5V power supply mode designed as an active mode, but its function is different from the component activation mode. It can adjust the voltage output under 5V and limit the current to 100mA.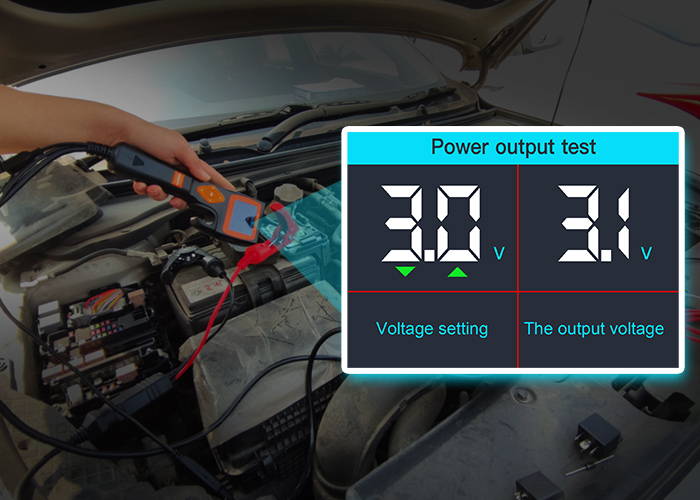 From setting interface, you can set Sound, Language, Update, Screen. Use "UP" and "DOWN" button to select, press "OK " button to change parameters, press "LEFT" button to save and exit.

1. After in setting interface, select Update menu to enter into Update Mode. Connect PC with USB cable to Probe, open update tool on computer to start update.
2. Press the "LEFT" and "OK" buttons at the same time to enter into Update Mode. Connect PC with USB cable to Probe, open update tool on computer to start update.

SIGMAPROBE currently supports 14 languages: English, Español, Deutsch, Français, Italiano, Português, Polish, Russian, Vietnamese, Thai, Indonesian, Filipino, Malay, Arabic.(Language packs are still increasing. Users can increase the language by downloading the upgrade program.)
Multiple overload protection
Short-Circuit Automatic Protection, 20 amp Fuse Protection If it is higher than the limit value of the device during the test, the device will enter automatic protection and will automatically reset after 15 seconds of cooling.
Customized 20 feet test line for automotive circuit testing environment
All Copper Inner Core, PE Line Pipe, Genuine Materials, Durable & Wear-Resistance
High-quality accessories, all in one storage
The SIGMAPROBE and all accessories are stored in the tool box; it is easy to carry, store and use, and is not easy to lose.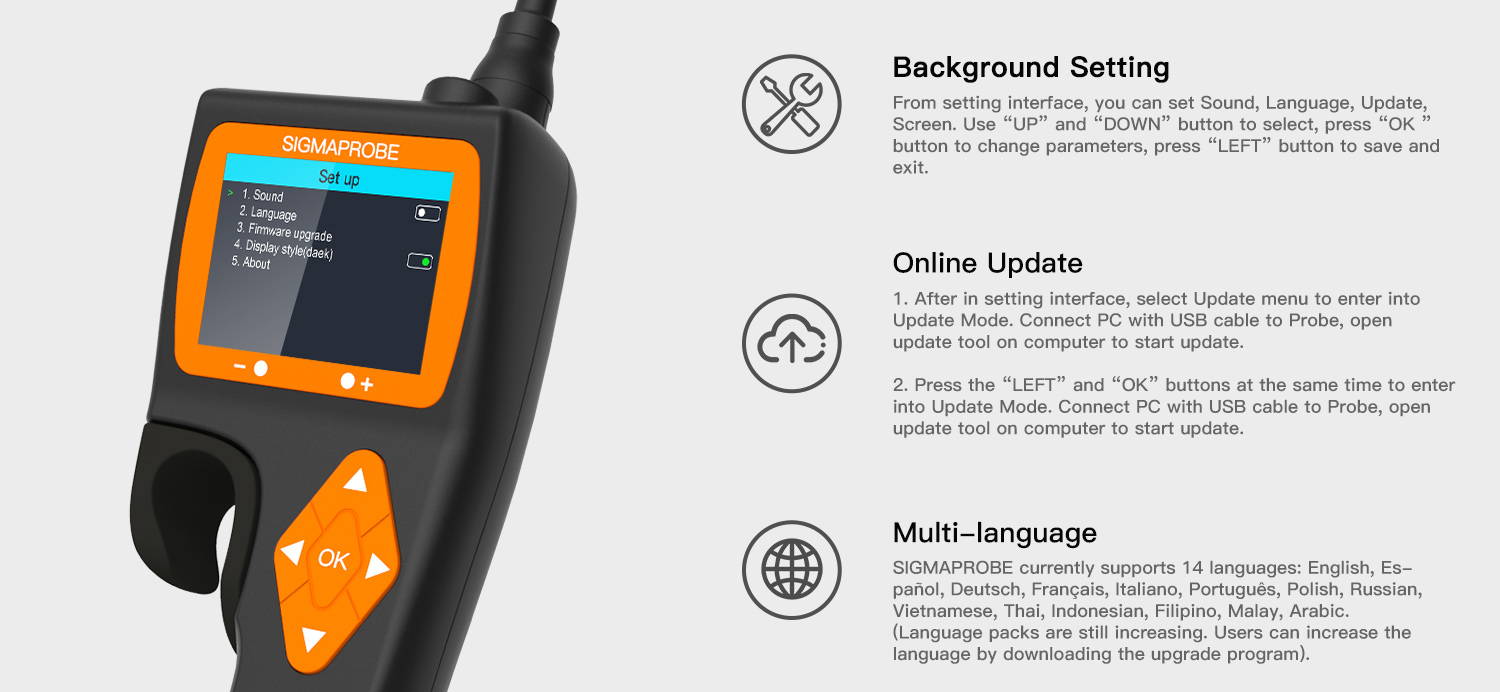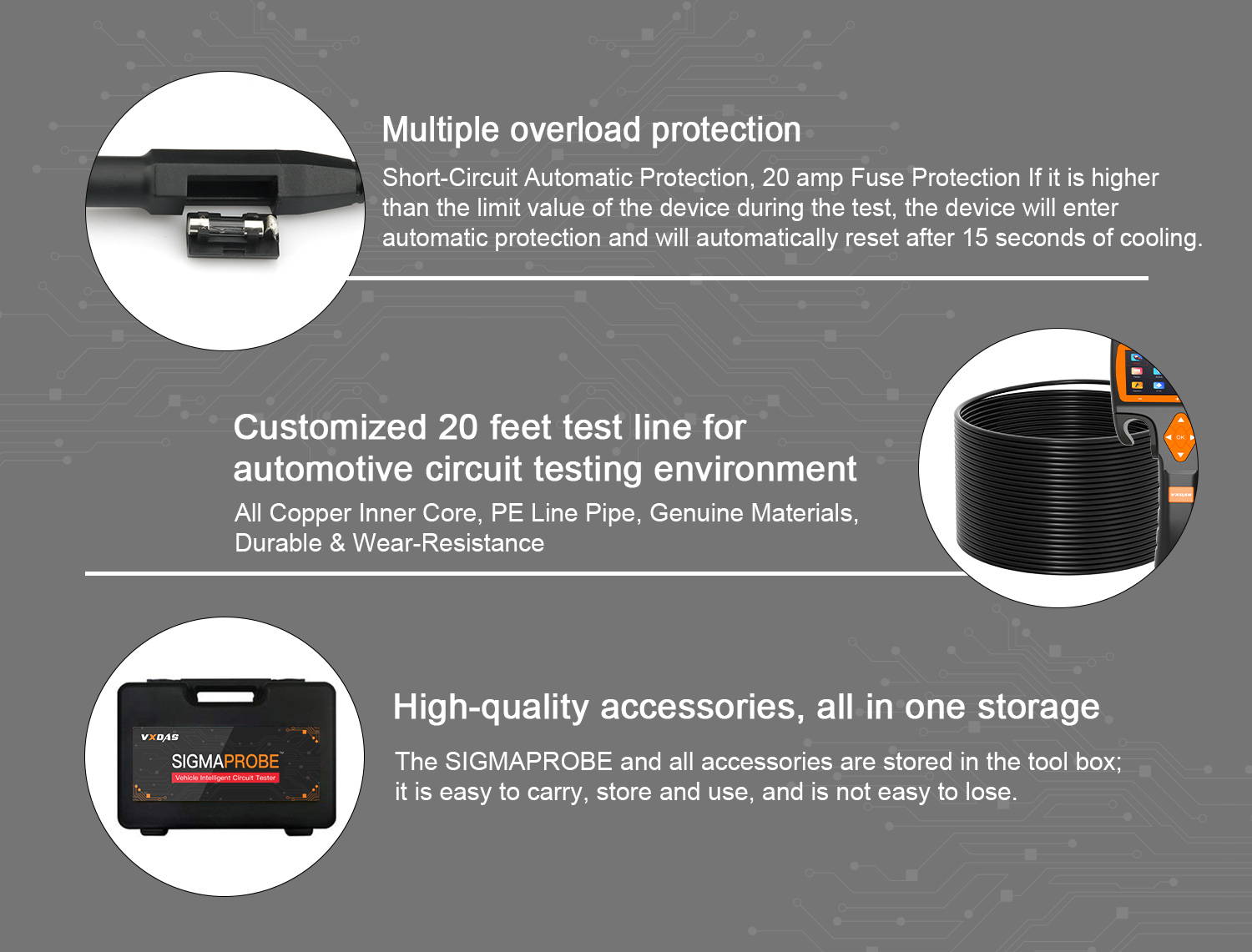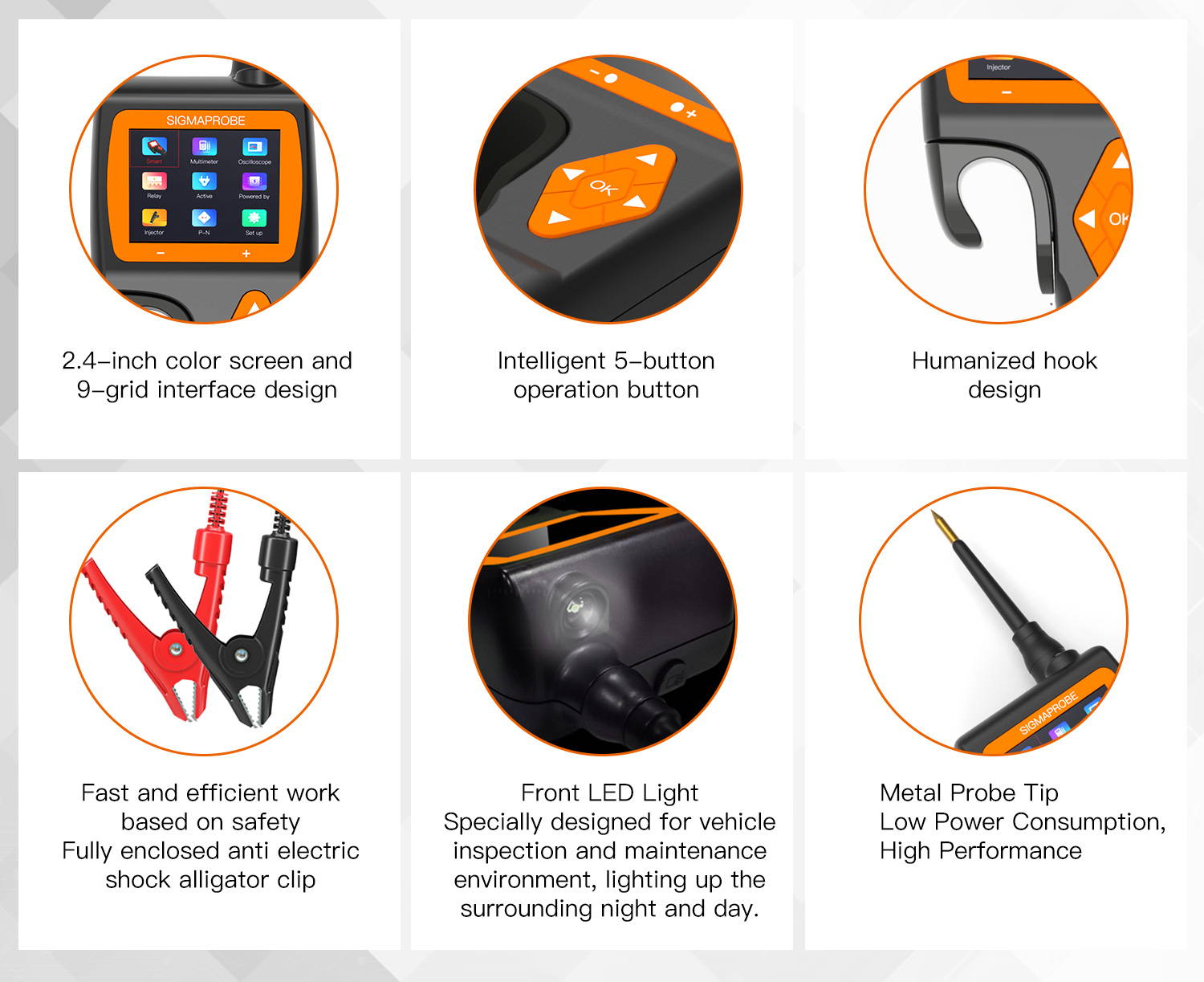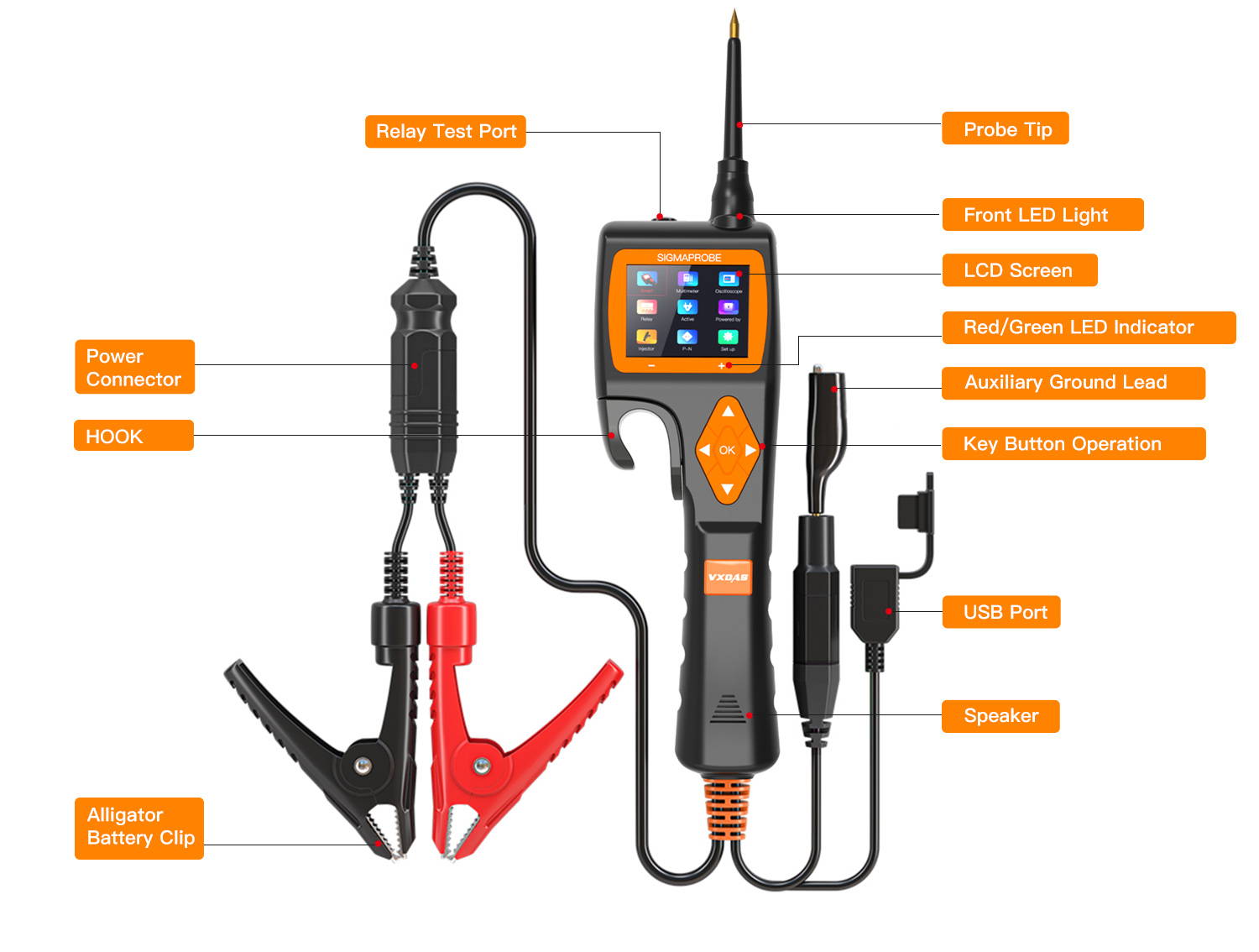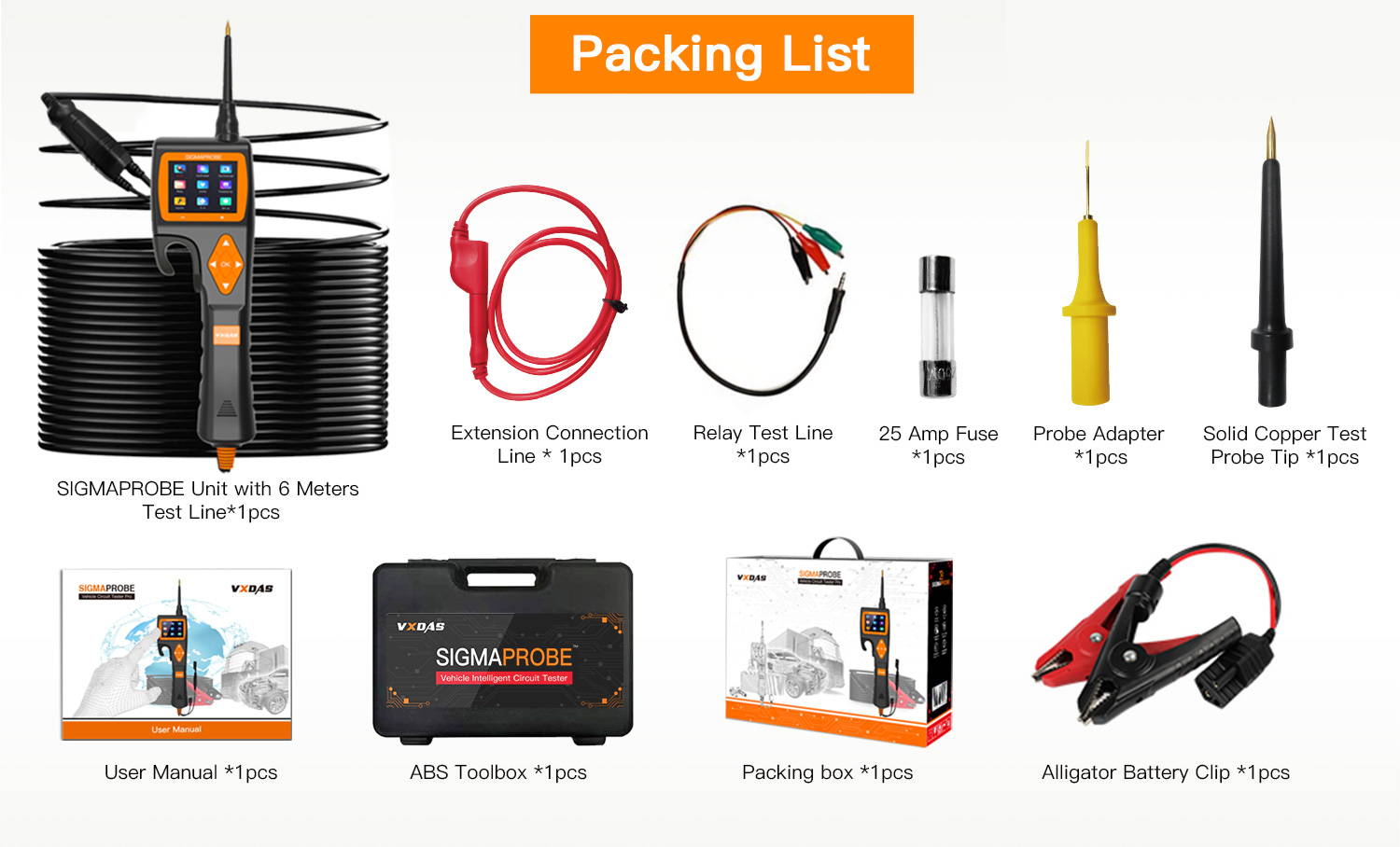 2.4-inch color screen and
9-grid interface design.
Intelligent 5-button
operation button.
Fast and efficient work based on safety.
Fully enclosed anti electric shock alligator clip.
Front LED Light
Specially designed for vehicle inspection and maintenance environment, lighting up the surrounding night and day.
Metal Probe Tip
Low Power Consumption,
High Performance.